IN HOUSE AUTOCAD COURSES
Group courses at your own place of business
CAD seminars tailored to your needs

Pre-analysis
We talk together about how you use, or would like to use AutoCAD, to find out what you need, and adapt the training accordingly.
Clever saving
The trainer comes to you, meaning reduced costs – and your team is available before and after the actual training session.
Top efficiency
You learn in your familiar working environment, on your own device and with your own team.
Subsequent support
After the course is over, you are not left on your own – get in touch at any time, at no extra cost!
Save money with on-the-job AutoCAD courses
Calculate what it costs your company to pay for travel expenses, meals and, if necessary, overnight accommodation for all employees? Add to that the costs for lost work time and, if necessary, replacement. With us, only the costs for the trainer are incurred and your employees are available up to the last minute before the AutoCAD course session.
David Thompson in Social Media
Analysis before each AutoCAD course
In an ordinary training course, as much knowledge as possible is imparted, whether you need it for your field of work or not. However, we work with you before the AutoCAD course to determine what you really use in your work environment. This guarantees you maximum use of the teaching time for exactly the areas you use. It doesn't get any more efficient than this!
Remembering what you have learned much better
Learning in a familiar environment on your own PC makes internalisation much easier. We maximise this by putting commands and controls into practice with examples and drawings from your everyday work. This means that the AutoCAD course group really knows how to put what they have learned into practice afterwards.
Also there for you after the AutoCAD course
Have you ever felt lost with new software even after the training? We won't leave you out in the cold afterwards. We are there for every question, no matter how 'simple' it may be, and will help you quickly – at no extra cost!
AutoCAD Basic Course: Topic Overview
The list shows all the lessons that are covered in the AutoCAD Basic Course - some topics require less than one teaching unit, while others require 2 or more!
Training Session 1
The Ribbon, Tab Settings, Access Toolbox, Title Bar, BKS / WKS Icon, Command Window, Text Window, What's Behind the AutoCAD Program Icon (including Export, Publish, Drawing Programs, etc.), Explanation of Difference between Model and Paper Space (Layout), Drawing Options, Viewport Control - Multiple Model Views; View Control (Top, Iso, etc.); Visual Style
Training Session 2
The status bar
Model space, Raster and snap mode, Dynamic input, Ortho mode,
Polar Trace, Object Snap, Object Snap Trace, Line Width, Transparency, Workspaces, Annotation Monitoring, Quick Properties, Isolate/Hide Objects, System Variable Monitoring, Reliable Autodesk DWG File.
Training Session 3
Coordinates
- absolute (#) & relative (@), user coordinate systems (BKS), define views in model space
Create drawing elements (start) e.g.:
Lines, polylines, circle, arc, ellipse, elliptical arc, rectangle & polygon, spline, construction line, ray, point (easier)
Training Session 4
Create drawing elements (rest)
Create points 'Distribute' & 'Measure', cover, revision clouds, hatching - also as 'labelling object'.
Training Session 5
Editing drawing elements
Delete, Oops, Copy, Copy Nested Objects, Mirror, Offset, Row - Rectangular, Polar & Path Arrangement (Edit Associative Arrangements); Push (Move), Rotate, Align, Scale, Stretch, Trim, Stretch, Break to Point, Break, Connect
Training Session 6
Working with drawing layers
Layer Properties Manager, Layer On / Off, Layer Freeze and Thaw, Layer Lock and Unlock, Colour, Linetypes, Lineweight, Transparency, Plot, Freeze in New Viewport, Context Menu in Layer Properties Manager, Create Layer Filter, Layer Status Manager, Isolate with Options & Unisolate...
Training Session 7
Groups & Blocks
Create and edit groups. Create and write blocks, insert blocks and Wblocks, insert & edit xrefs, import or attach other elements such as pdf's or image files. Blocks with attributes and dynamic blocks.
Training Session 8
Dimensioning & Dimension Style
Create new dimension styles, Edit existing dimension style, Activate a dimension style, Linear dimensioning, Aligned dimensioning, Angle dimensioning, Radius dimensioning, Diameter dimensioning, Baseline dimensioning & Continuous dimensioning, Quick dimensioning, Adjust dimension location, Dimension break, Create centre line, Centre marker etc.
Training Session 9
Multi-leading line & text elements
Create text styles, create paragraph text or single line text, edit text. Create and edit multi-leading lines
Training Session 10
Layouts and plotting:
Create page set-ups, plot and batch plot, create and edit viewports.
AutoCAD courses for your company
Do you want to learn AutoCAD from scratch, or are you already familiar with it and only need help in certain areas? With us, you don't have to go through everything. Choose specifically what you need – why pay for a complete course and waste precious time when you don't need it at all?
We are flexible and happy to adapt to your schedule if possible. Are you ready to start in the morning? For most people, mornings work best. Or is it simply too busy in the morning, and you would rather do your AutoCAD course later when it is quieter in the office? You tell us what your situation is, and we will make it possible!
Alternatively, if you are interested, have a look at our flexible AutoCAD training online!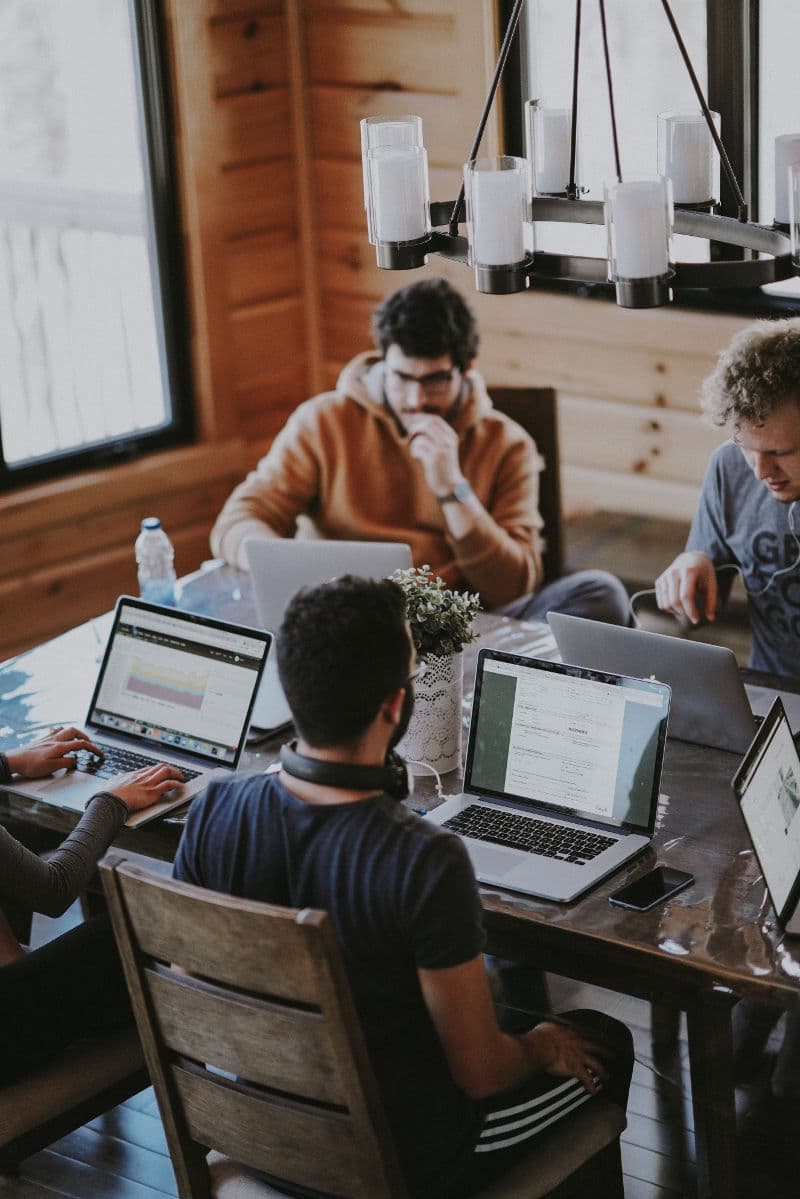 Participants of the AutoCAD courses
"The in-house training can only be recommended, you simply learn better on your own PC than on any in the seminar room."  Elektro Sasse GmbH
"Exceptionally competent and friendly training. I can recommend this to anyone who wants to learn more about AutoCAD."  Julia B.
"Despite the long distance, I always had the feeling of having a direct line to Mr Thompson." wp Ingenieurbau GmbH
"What I appreciate about the training is the high degree of flexibility in terms of time and the individual training depending on the performance level of the employees." Birgit F.
Cost of the AutoCAD Basic Course
The course lasts 10 days if you do the training every working day except Saturdays. 10 learning units of 90min. each.
Weitere Details
Prices valid for a booking until 31.12.2023 for persons or companies based in the EU. Do you live outside the EU? Let us make you an individual offer!
Video recording of the AutoCAD courses
As an extra bonus, you have the option of having the lessons recorded as a video. This way, you can repeat everything at your leisure even after you have completed the course, in case you have forgotten something.
Weitere Details
Prices valid for a booking until 31.12.2023 for persons or companies based in the EU. Do you live outside the EU? Let us make you an individual offer!
Basic book from MUM
As an addition, we will gladly order a basic book for AutoCAD training from the publisher MUM (Training Manual AutoCAD Basics).
Weitere Details
Prices valid for a booking until 31.12.2023 for persons or companies based in the EU. Do you live outside the EU? Let us make you an individual offer!
Request a tailored offer for an AutoCAD course